Creative Studio of Natalia Gerasimova

Architecture - the most monumental art, and no other can compare with it in the degree of influence on the human's mind and its formation. Therefore, the degree of responsibility of the architect for the decisions taken by him and the embodied images is extremely high.
…Will Beauty Save the World?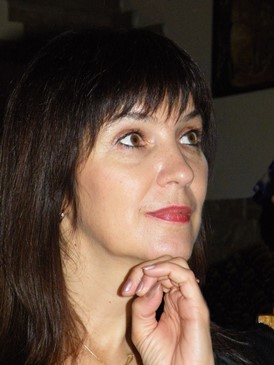 I beleive – yes it will… As selecting architecture the matter of life, it is impossible not to answer this question optimistically. Although not to admit, that in our reality to remain an optimist is more and more difficult, whould mean – "prevaricate". And how is the architect to be (or not ?!) in this reality? To be!!! Just being professional… Just do what you love and know as well as possible. Just do not drop to trash… Just do not make a deal with own conscience. After all, the different times are known in history… But perhaps, never since the days of Vitruvius, the equal importance of the triad "benefits – durability – beauty" was not broken so thoughtlessly, as nowadays… Moreover, the concept of " benefits" is increasingly far from human meaning, but commercial. Since the degree of exposure subjects of our (architectural) creation on the minds is extremely great and durable – let us create beauty! And… the harmony whould be "heard" (or seen "statuesque"), whould be learned to understand… and… they whouldn't want "listen" false…
4 responses to "…Will Beauty Save the World?"