Creative Studio of Natalia Gerasimova

Architecture - the most monumental art, and no other can compare with it in the degree of influence on the human's mind and its formation. Therefore, the degree of responsibility of the architect for the decisions taken by him and the embodied images is extremely high.
Reconstruction of Metro Station "Uruchye" Entrance Pavilions with Accomodation of the Cafe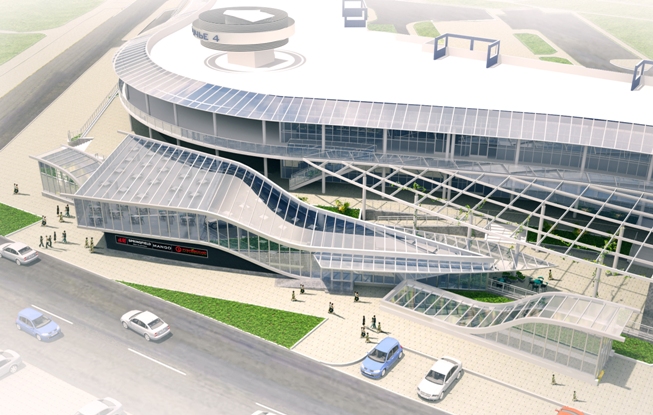 Architecture and planning concept of the object offers modification of structure and spatial decision of metro station entrance pavilions to achieve their harmonious composition with the under construction building of shopping center and provides accomodation of the cafe between the two pavilions.
All the objects offered by the concept are resolved most lightly and transparently to have the shopping center the dominant in the whole composition and not to "overshadow" it.
Cafe is a two-storey volume of complex shape with panoramic glazing of the visitor's areas, providing full visibility of the urban landscape and visual unity of interior and exterior.
The main entrances to the cafe are focused on the pedestrian flows in the metro station area, as well as on the shopping center visitors. In this case it is possible to use the open space terrace of the shopping center to accomodate the summer cafe area. Technological cafe area is located on the first floor and provided by the necessary entrances for download, service and evacuation.
Architectural concept 2014.