Creative Studio of Natalia Gerasimova

Architecture - the most monumental art, and no other can compare with it in the degree of influence on the human's mind and its formation. Therefore, the degree of responsibility of the architect for the decisions taken by him and the embodied images is extremely high.
Reconstruction of the lobby of an administrative building in Minsk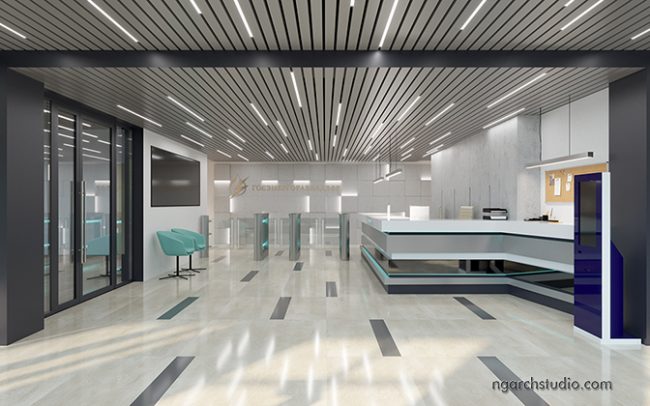 Reconstruction project of the lobby of the administrative building on the  Starovilenskay street in Minsk solves the problem of increasing the space, as well as the development of modern design, taking into account all the functionalities necessary for this object: organization of an entrance area for visitors, a reception area, a zone for controlling access to the building using modern turnstiles of the "free way" type , information zone.
The project is ready for implementation and begins to build.