Creative Studio of Natalia Gerasimova

Architecture - the most monumental art, and no other can compare with it in the degree of influence on the human's mind and its formation. Therefore, the degree of responsibility of the architect for the decisions taken by him and the embodied images is extremely high.
Interiors of the public areas of residential house in Minsk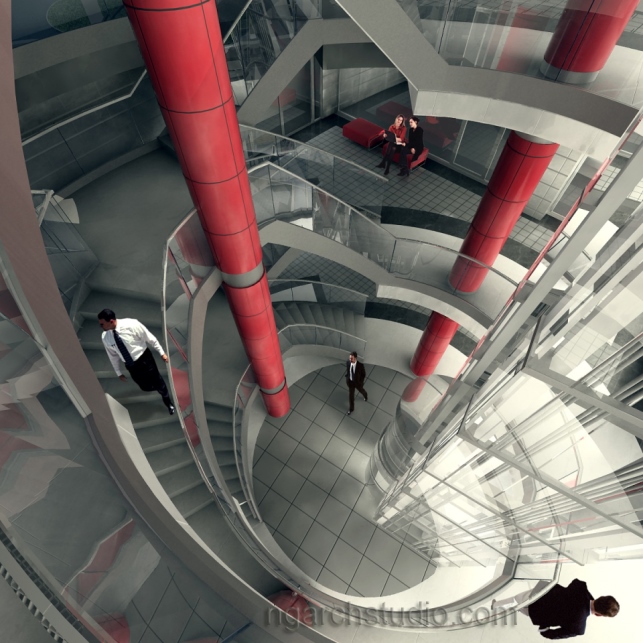 The interiors of the main public spaces: the main lobby of the office and retail stylobate zones, as well as some of the halls and corridors of stylobate and high-rise (residential) areas of the building are designed in a single style to the external image of the high-rise residential building, which is the first stage of construction of the planned business center on the M.Tank street in Minsk.
The center of the composition of the main lobby – is the open staircase with a panoramic elevator and atrium with supporting columns as colour accents, brought about from the exterior (facade colour of the stylobate) into the interior.
In general, gray-silver-red colouring contrast, the abundance of glass and metal finish, panoramic exterior glazing are designed to make cutting-edge and very light interior design.
Construction project 2011-2013. Partially implemented 2014.