Creative Studio of Natalia Gerasimova

Architecture - the most monumental art, and no other can compare with it in the degree of influence on the human's mind and its formation. Therefore, the degree of responsibility of the architect for the decisions taken by him and the embodied images is extremely high.
10-Storey Residential Building in Mogilev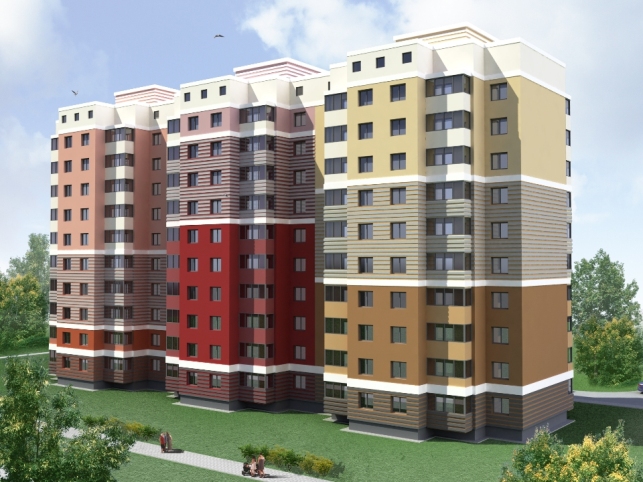 10-storey, 3-section appartment house is designed for residential area "Sputnik" in Mogilev sity.
The sections have a compact plans with small appartments according to the developer's demand (intended for low-budget housing segment of the market).
Constructive solutions: reinforced monolitic beamless frame, bearing monolitic reinforced concrete interior walls (diaphragms), outdoor self-supporting floor by floor slab resting on walls of aerated concrete blocks.
The project have several options for fasade design, that allow to diversify the residential area.
Project 2010.